Sports students selected for Scottish Student Football squad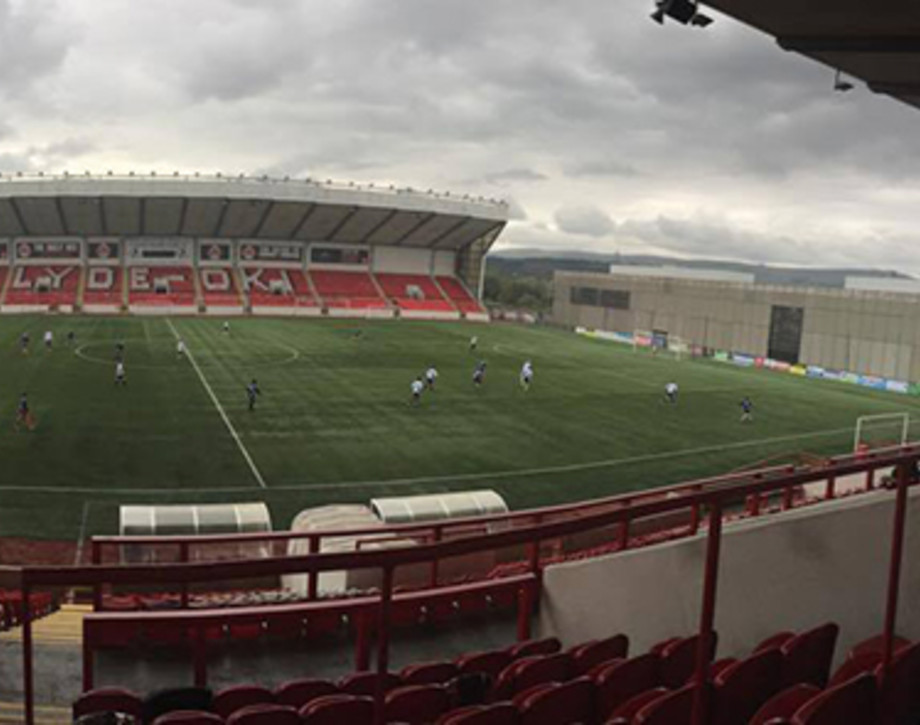 Glasgow Clyde College students' sporting excellence is in the spotlight, with six of our most talented sports students being selected for an elite student football squad.
The Scottish Student Football College Representative Programme, now in its sixth year, is one of Scottish Student Sport's flagship programmes, and aims to provide college students with an exciting football development programme.
The talented Glasgow Clyde players were picked following a national trial at Clyde FC's Broadwood Stadium this week (pictured above).
Congratulations go to NQ Sport and Fitness Level 5 students Samad Akinpelu and Corey Kilday; NQ Sports Coaching Level 6 students David Mullin and Jamie Sidebotham; and HND Coaching and Developing Sport students Jamie Young and Hal Bhome, who join their team members selected from the best student footballing talent in Scotland.
The squad will face tough opposition with matches home and away against Welsh Colleges, Edusport Academy and Scottish Independent Schools.
The squad's first fixture is at home to Edusport Academy at Broadwood Stadium on Monday 14th November 2016, with a 2pm kick off, before they travel down to Wales to take on Welsh Colleges at Airbus UK's Hollingsworth Group Stadium on Tuesday 29th November.
Keep up-to-date with the squad on Twitter via #SSFootball and @ScotStuSport.