Engineering Department Highly Commended at SQA Star Awards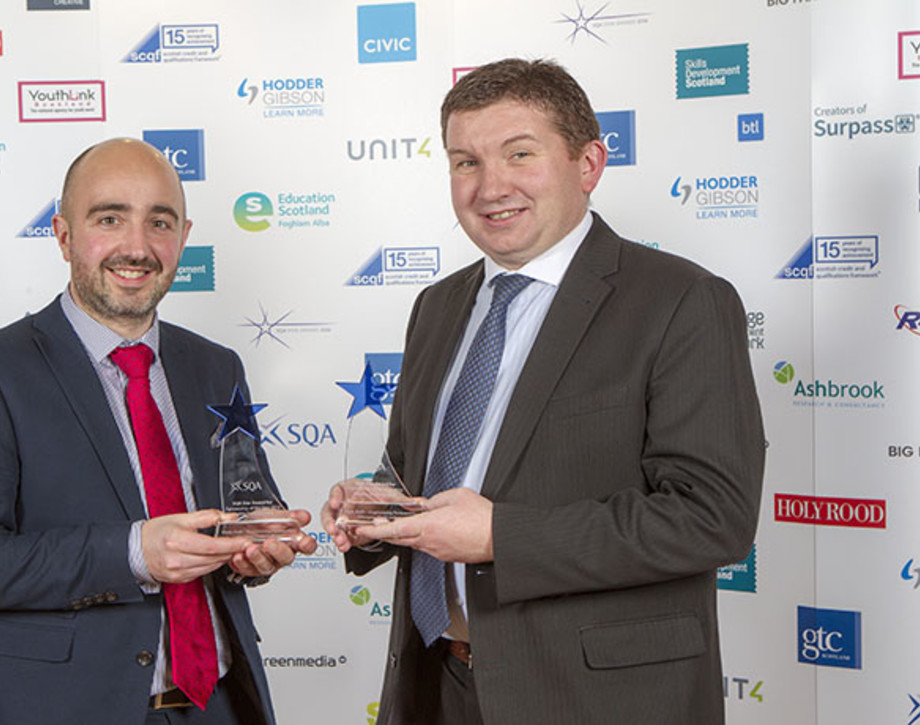 Glasgow Clyde College was Highly Commended at this year's SQA Star Awards in recognition of its partnership work with the Engineering industry through its Engineering Modern Apprenticeship programme.
The College counts BAE Systems, Diageo, Rolls-Royce, Aggreko, Thales, the NHS and Doosan Babcock as some of its most renowned partners, and over the past year has worked with over 600 Engineering Modern Apprentices from over 80 employer partners to deliver SQA National Certificates along with Higher National Certificates and Diplomas.
The programme has proved increasingly popular with over 350 students enrolling in the part time HN programme in 2016 alone.
Alistair Rodgers, Head of Curriculum for Engineering at Glasgow Clyde College, said: "This is a great achievement for everyone involved in the Engineering MAs, including our staff, partners and apprentices. We take great pride in the MA programme and strive to keep it modern, relevant and engaging which challenges our apprentices."
Programmes are available across the full range of the Engineering curriculum, including Engineering Systems, Mechanical, Electrical, Electronics, Manufacturing, CADD, Fabrication and Welding. Due to the size and scale of the MA programmes, Glasgow Clyde College offers tailored programmes to best suit the needs of individual employers.
Alistair continues: "We work to continually evolve the programme through review and employer feedback to ensure that the apprentices are getting the best and most relevant training possible, ensuring that they return to the workplace with the appropriate knowledge and skills pertinent to their role.
"The College is also actively involved with employers and universities to ensure that students are able to progress to part time Degree courses from the HNC and HND programmes that are offered."
Graeme Whiteford, Head of Early Careers Programmes at BAE Systems, said: "The Partnership that BAE Systems has with Glasgow Clyde College provides a significant impact on our Engineering Modern Apprenticeship programme ensuring the future competitiveness and sustainability of the engineering industry, and our business. It ensures apprentices come through a programme which is tailored to suit the needs of the employer, as well as the apprentice, which allows them to reach their full potential'
Glasgow Clyde College is renowned for its partnership work with businesses and organisations across the industries it teaches in, providing students with the essential skills and experience for future careers or continued education.