Computing Student Wins Silver at WorldSkills UK Competition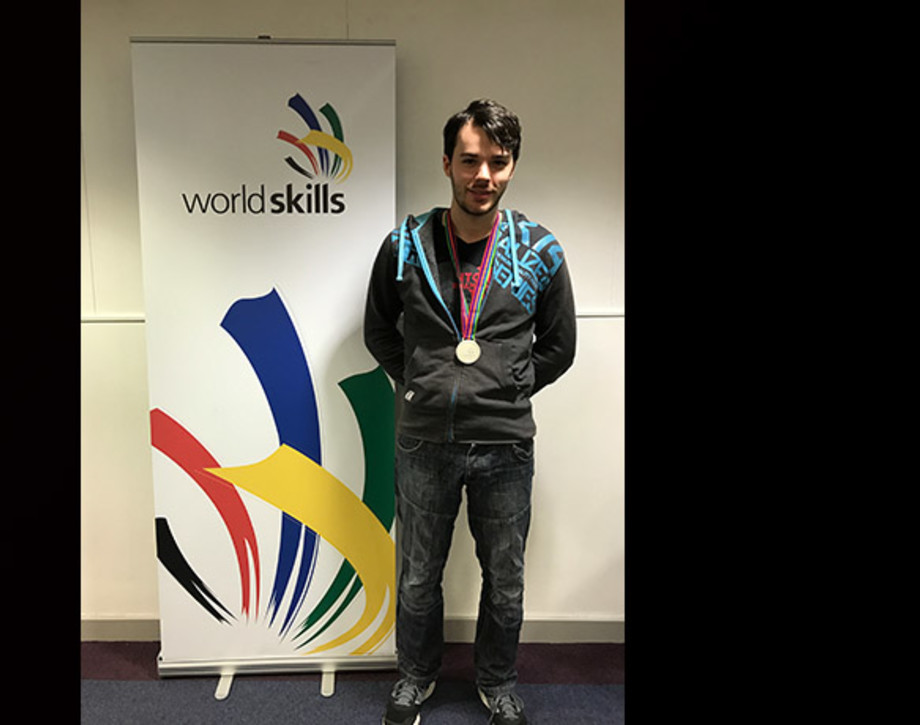 Glasgow Clyde College computing student Robert Macfarlane won Silver at this year's WorldSkills UK Competition in Birmingham.
Robert, from Govan, competed against seven other students from across the UK at the finals last week as part of The Skills Show, the UK's largest skills and career event.
Robert, who studies HND Computer Science, said:

"I'm delighted to have won Silver in the final. The competition was tough but it was worth it, businesses and employers were there from across the country so it was a great platform so show off my skills and get noticed. I'm pleased I took part in the competition. I feel a great sense of achievement for me and for the College."

WorldSkills UK Competitions equip young people with the right skills to help UK businesses compete better globally. Designed by industry experts, the competitions assess an individual's knowledge, practical skills and employability attributes against a set of strict criteria. Glasgow Clyde College exposes students to exceptional learning opportunities and encourages students to take part and compete in skills competitions throughout the year.
Kevin MacLean, Senior Computing Lecturer at Glasgow Clyde College said:

"I'm thrilled for Robert and for our other students who made the UK finals. Competing in the WorldSkills is a great opportunity and gives students a chance to showcase the skills they have learnt during their college course to some of the world's biggest employers."

Run annually, and managed by WorldSkills UK, the competitions cover over 50 skill areas from construction and engineering through to creative and hospitality.
The finals took place at The NEC in Birmingham on 17th and 18th November and were attended by more than 70,000 spectators and industry professionals.