Commendation for a Healthy College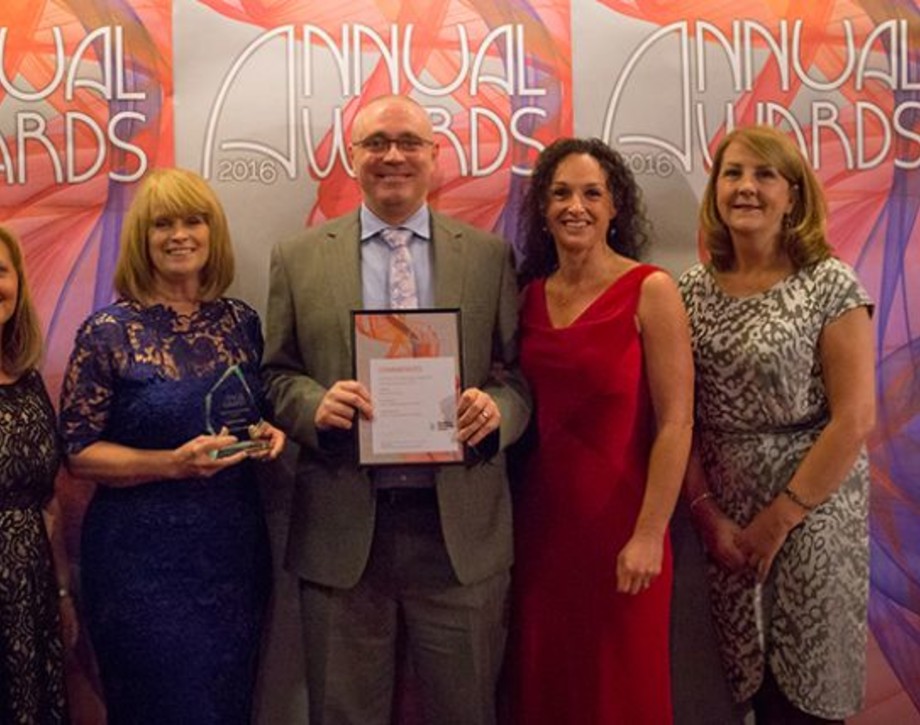 We are delighted to receive Commended status in the Health Promoting College category at this year's College Development Network Awards. This is in recognition of Glasgow Clyde College's commitment to its aim to develop effective, confident, and resilient students and staff, and of a team (some members of which are pictured above) who work throughout the year to achieve this. The college promotes a culture of wellbeing to improve staff morale, lower staff turnover, reduce sickness and absence and increase productivity.
HND Health, Fitness and Exercise students support this ambition by working with staff to create bespoke training programmes. Student Michael Rogan helped Reprographics Operator David McInally get fit and lose weight. David trained with Michael to overhaul his health and fitness. Several sessions later David is now five stone lighter and pre-existing health issues are now within a healthy range. David has also increased his sleep from just three hours a night to nine hours.
David said: "Working with Michael has been great motivation for me to achieve my goal. He has encouraged me to keep going when I almost gave up and as a result I've reached my target weight, I feel healthier, fitter and have a lot more energy."
Lorraine McGaw, Director of Organisational Development at Glasgow Clyde College said: "It's important to have a good work life balance, at Glasgow Clyde College we support our staff and students to lead a balanced lifestyle which can help improve a person's physical, emotional and mental health."
Each year, Glasgow Clyde College takes part in the Healthy Working Lives Awards and has retained the Gold award for the past three years. The Awards support employers and employees to develop health promotion and safety themes in the workplace in a practical, logical way, that is beneficial to all.