Supported Education students raise funds for Children in Need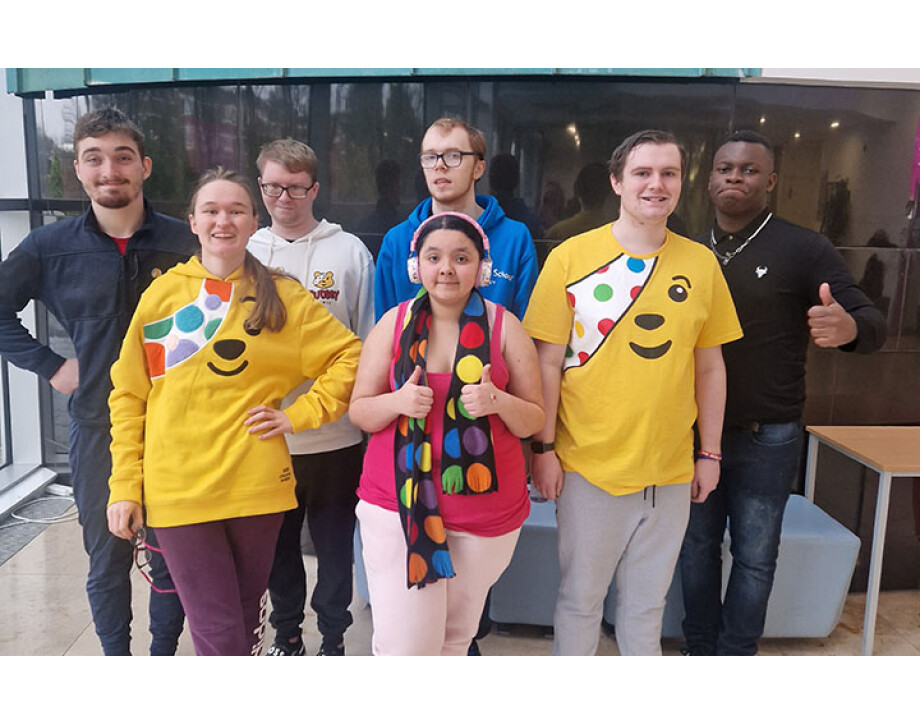 Well done to our Learning for Independence and Skills for Life and Work students who organised and delivered a fantastic day of fundraising for Children in Need 2024.
The Learning for Independence students collaborated with the Level 4 Introduction to Sports Coaching students who helped them set up and participate in an activity assault course and they also made up and sold bags of sweet treats and drinks. This was a great example of inclusion and students from different schools and faculties interacting with each other.
The Skills for Life and Work students organised a cake sale, which included some Pudsey-inspired homemade cakes. The students had a great day of fun and raised over £400 for Children in Need.
Well done to everyone who took part! 👏