Supporting mental health conversations through unique partnership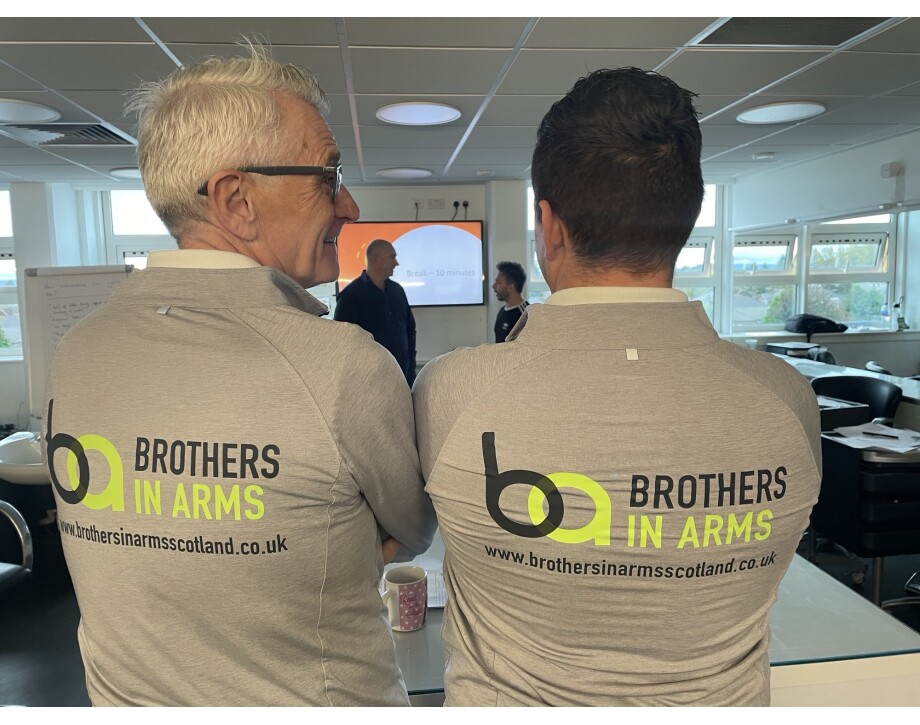 Glasgow Clyde College (GCC) has teamed up with the Scottish Violence Reduction Unit (SVRU) and men's mental health platform Brothers in Arms (BIA) in a mission to support those suffering with poor mental health - from the comfort of a hair salon chair.
Barbering and hairdressing students from GCC will now have access to a course which will allow them to support clients if they spot any mental health warning signs. A recent study has revealed that British men are more comfortable talking to their barber than their GP about mental health struggles, with public health initiatives increasingly looking to find other outlets in order to advocate wider discussions to be had around those struggling.
One third of Scots have reported sleeping less due to stress and suicide rates were up in 2022 from the previous year in Scotland, clearly showing that steps must be taken to tackle the issue. The SVRU has identified that male suicide rates are higher than women's rates across the UK, and as such, the organisation is looking to tackle this endemic in a pioneering way.
GCC has offered training to its barbering and hairdressing students in order to prepare future stylists to support those who may show signs of a struggle with their mental health. By partnering with the SVRU and BIA, the college aims to commit to supporting students who will have 1-1 client relationships in their future career, including stylists, beauty therapists, personal trainers and sports coaches.
The training educates students on the impact of alcohol and drugs on people's mental health, and appropriate steps to take when a client makes an important disclosure. The training also informs students about the 'bystander effect' - a theory which suggests that people are less likely to help an individual in need if they are surrounded by other people.
Using the 'Time, Space and Compassion' approach to suicide prevention, developed by the Scottish Government, students will be coached on how to best assist those who are struggling. Upon completion, students will partake in role play scenarios in college and receive a certificate.
Claire Glen, Assistant Principal for the Faculty of Health and Wellbeing at GCC, said: "The partnership with the Scottish Violence Reduction Unit and Brothers in Arms has been invaluable for our students. It empowers them to play a part in helping those who may be suffering but are afraid to speak out, by giving stylists the tools to start open and honest conversations about mental health and know how to support clients who are showing signs of struggles.
"Following the training, students will be equipped to catch warning signs and direct clients to important services they need to start their journey to recovery. These skills are essential and we're very proud to have this as part of our curriculum."