Launch of Wella Colour Higher Level Diploma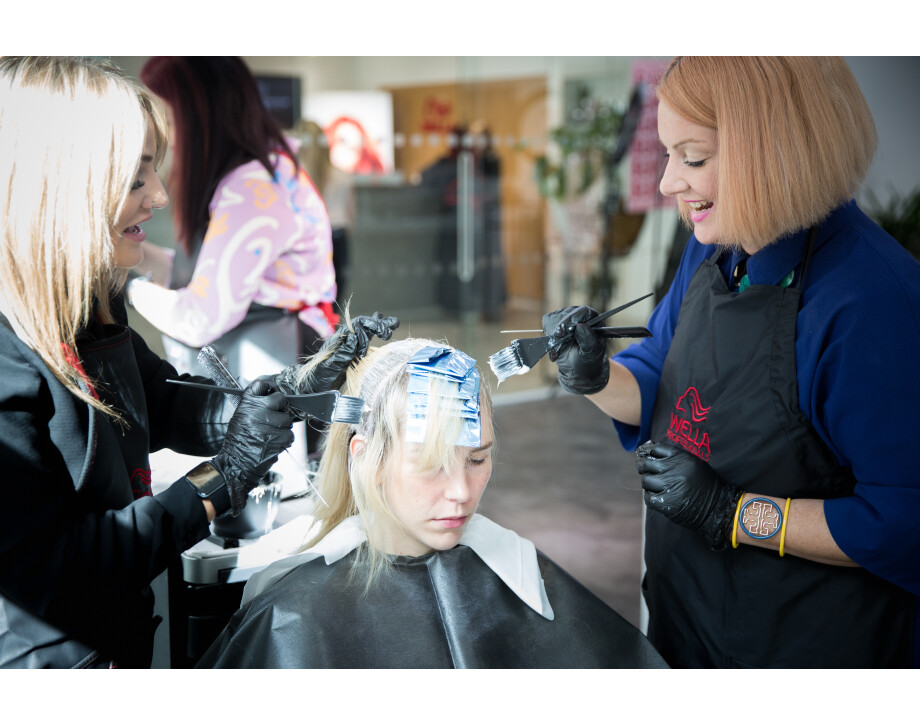 Glasgow Clyde College (GCC) has launched the first degree-level certificate in hair colour and styling in partnership with world-renowned hair care company, Wella Professionals.
The Wella Colour Higher Level Diploma is the first degree of its kind, and allows budding hair colourists to gain a deeper understanding of the world of colour, studying the most intricate details of the profession.
A big step forward in hairdressing, the diploma has been carefully created with GCC, designed to educate hair stylists at a higher level which has never previously been available. The course will offer students both the practical and technical skills of hair colouring in a range of modules, from biology to business skills, giving them the tools to succeed in their own salons.
Julie Wales, Curriculum and Quality Leader, Faculty of Health and Wellbeing at GCC said: "This certificate is at SCQF Level 9. For far too long, hairdressers have been unable to gain higher level qualification, unlike most other sectors.
"This qualification will ensure that their knowledge and skills are formalised to ensure they can add to their skill set, along with developing leadership skills that further increases the vital contribution to the country's economy that hairdressers make."
The Wella Colour Higher Level Diploma takes up to 18 months to complete and will arm colourists with the most in-depth colour qualification available. The first intake of students will start this autumn.
Tatiana Suvorova, Wella's Senior Director Sales and Education UK & Ireland said: "Being able to offer a degree level program is a milestone for Wella and for the hairdressing industry. Our team of educators have worked tirelessly with Glasgow Clyde College over the last couple of years to develop a programme that we know is challenging and comprehensive.
"The Wella Colour Expert Higher Level Diploma will enable colourists to achieve truly remarkable work. This is further evidence that we work in the most aspirational and creative industry. We can't wait to welcome our first group of students later this year."