Dance students take to the stage with world-renowned dance company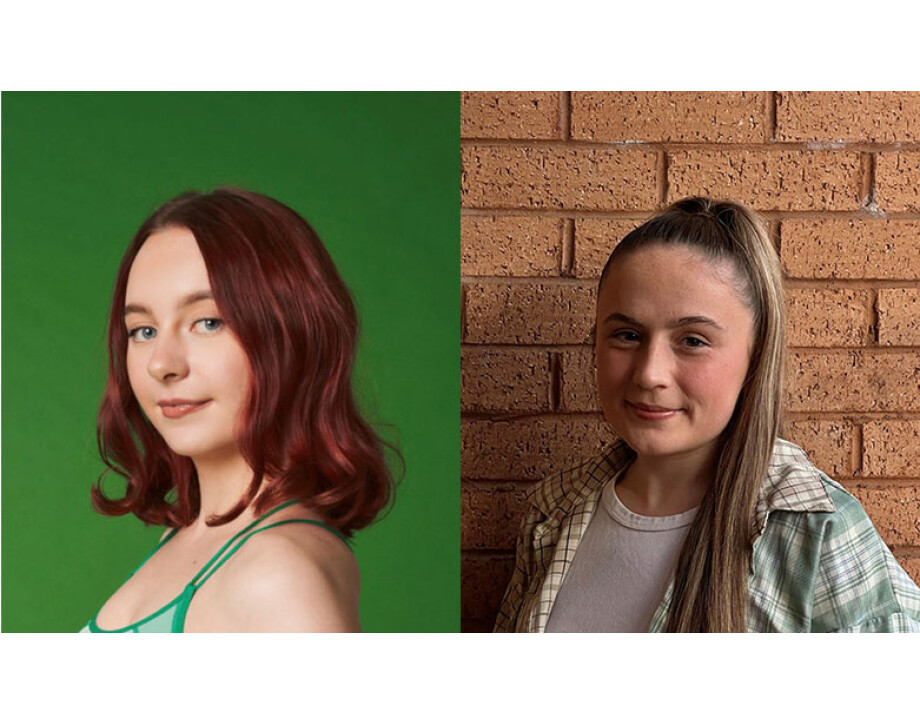 Two Glasgow Clyde College dance students, Grace Diggines and Ellie Wood, have been selected to perform with the prestigious Alvin Ailey American Dance Theater, which is based in New York City, at this year's Edinburgh International Festival.
Known around the world for its spectacular modern dance performances that bring together American and African influences, Alvin Ailey American Dance Theater (AAADT) have selected Grace and Ellie to form part of its ensemble, performing in front of hundreds of thousands of festival goers and tourists.
Following a rigorous audition process, Ellie (19) and Grace, (21) who both live in Glasgow, were chosen among a select few of Scotland's best dancers to perform with AAADT, which regularly tours across the globe. Both dancers are recent alumni of Dance Studio Scotland, which is the dance department of Glasgow Clyde College.
This is not the first time Grace and Ellie's unique talents have been recognised. In 2021, they were both chosen for Scottish Ballet's Youth Exchange programme and were also selected for the Dance Studio Scotland Company, which is an elite group of 12 dancers drawn from the entire student body to receive extra training and choreographic opportunities.
Both girls have been dancing from a young age, studying ballet and tap before exploring and developing a true passion for contemporary dance.
Maxine Railton, Curriculum Manager for Dance Studio Scotland said: "We couldn't be more proud of Ellie and Grace. We're very lucky to have some hugely talented dancers at Dance Studio Scotland and for Ellie and Grace to have been selected to perform for such a distinguished and recognised dance company at such a young age is incredible.
"Dancing at this level is the result of many years of dedication to training and single-minded determination. Both Ellie and Grace have worked extremely hard and to be on the stage with the Alvin Ailey American Dance Theater is a true testament to their efforts. We are thrilled to be able to watch them alongside the amazing Ailey dancers and will be beaming with pride from the audience at the Festival Theatre in Edinburgh."
AAADT is bringing two programmes to Edinburgh, showcasing recent works from some of the most dynamic choreographers of today, along with classic pieces by founder Alvin Ailey. The 'Memoria' performance will feature selected dancers from across Scotland.
Image shows L-R Ellie and Grace