Memorandum of understanding signed with SRUC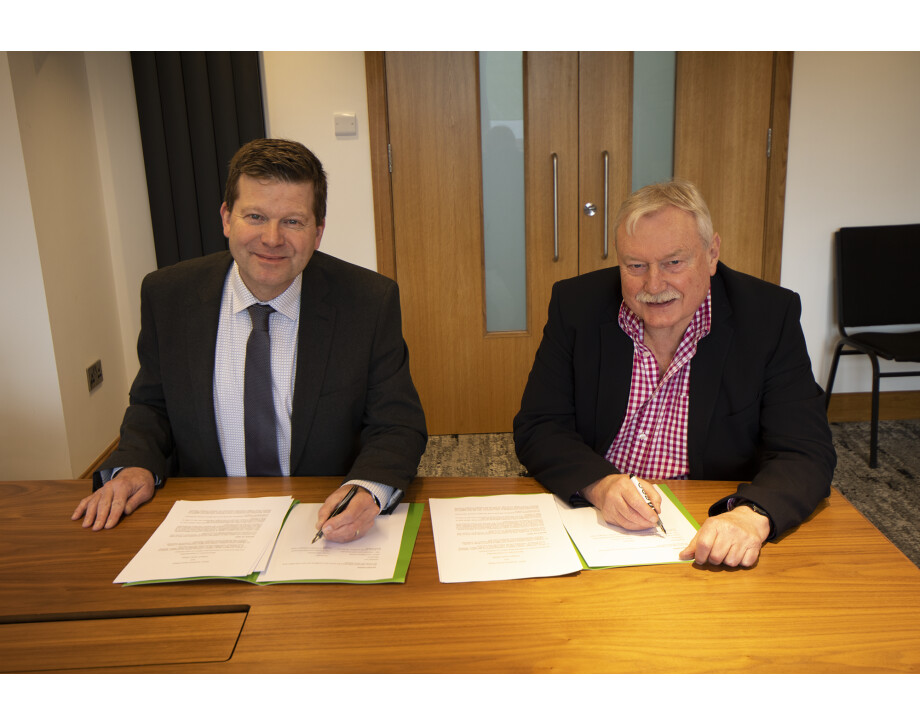 In a step offering enormous benefit to students wishing to study horticulture in the Glasgow area, Scotland's Rural College (SRUC) and Glasgow Clyde College (GCC) have signed a memorandum of understanding (MOU) to work in partnership across their horticulture courses.
Agreed by Wayne Powell, Principal of Scotland's Rural College and Jon Vincent, Principal and Chief Executive of Glasgow Clyde College, the MOU will see both colleges continue to run their existing courses but they will now work collaboratively on their horticulture programmes, creating pathways and opportunities for students which align to key priorities in the west of Scotland.
The MOU will provide a seamless transition from one organisation to the other, helping students to move from NC/HN courses at GCC to degree courses at SRUC.
​​​​​​​At present, each college offers a broad set of horticulture courses and by agreeing to work collaboratively, the MOU will ensure the expertise of each institution is shared, to create enhanced learning opportunities for students at both colleges.
The co-marketing and opportunity for revision of courses developed in partnership between the two institutions will be progressed jointly and managed by Project Teams, with designated Project Champions from each college. Project Team meetings are expected to take place a minimum of every six months, beginning in the autumn 2023.
Professor David Hopkins, Dean of the Central Faculty at Scotland's Rural College said: "Increasing the supply of locally sourced, nutritious and healthy foods from horticulture and cropping will be essential for human health and nutrition in the UK and beyond.
"We should also not forget the importance of gardens, parks and greenspaces for health and welfare of citizens.
"This co-operation between GCC and SRUC is an important measure in ensuring training and expertise to support these aspects of our society."
Jennifer Brickwood, Assistant Principal Engineering, Computing and the Built Environment said "Our Horticulture department are happy to be working more closely with SRUC following the MOU agreement.
"Both colleges are highly respected for their horticulture courses and exceptional resources. This collaborative partnership will strengthen the opportunities available to students wishing to study horticulture in the Glasgow region. We're delighted to be giving our students the ability to study from Level 4 and progress all the way through to degree level studies at SRUC after graduating from GCC, where we feel confident that they'll have a positive learning experience."
Image shows L-R Jon Vincent and Wayne Powell