Glasgow Clyde College offer 2 minute courses around the city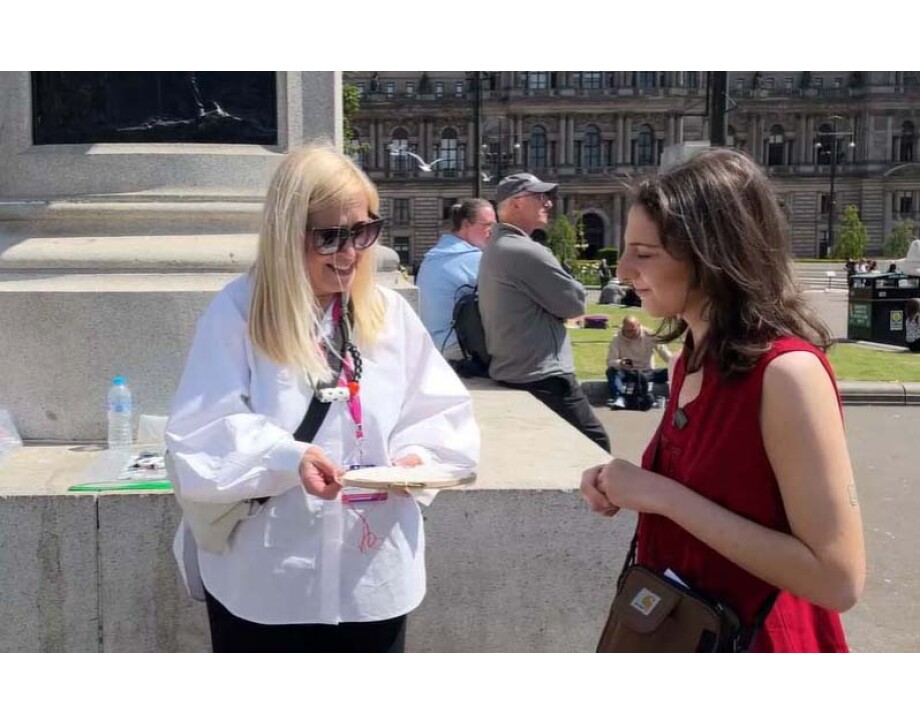 Glaswegians will be able to master new skills in less than the time it takes to make a cup of tea as Glasgow Clyde College offers speedy two-minute courses across the city this week.
Research shows that after the age of 25 it's harder for us to learn new skills as our brains can no longer absorb as much information as it could in our younger years.
With people leading busier lives than ever, fitting learning into hectic daily routines can be difficult so the college will be taking to the streets, equipping locals with fresh life skills that can be taught in just a few minutes.
From key phrases in British Sign Language, to creating custom fashion looks or quick-fire Spanish, GCC's Skills Squad will be stationed across the city on Wednesday 7 June to roll out their rapid lessons to passers-by.
Jon Vincent, Principal at Glasgow Clyde College said: "As we get older, it can seem daunting when you're faced with having to quickly pick up something new, whether that be learning how to use the latest IT system at work or even a bit of home DIY - we all know how frustrating it can be when it takes a while to get to grips with something.
"That's why we've created a Skills Squad - a dedicated team of experts who will be on hand to teach Glaswegians genuinely useful information in minutes. From everyday know-how like understanding key phrases in BSL, to knowing how to customise your clothes to create your own fashion-forward looks, so many Glaswegians are going to be upgrading their repertoire.
"Our UpSkill courses are all about equipping people with the right tools they need to feel confident, whatever the challenge. From book-keeping to hairdressing or, there really is something for everyone."
Our Skills Squad is made up of a range of expert lecturers from across the college's three city campuses, and will be teaching skills from courses in Embroidery, BSL and Spanish.
They'll be visiting George Square, Buchanan Street and Central Station (Gordon St entrance), with everyone taking part being awarded a special Speedy Skills Certificate.
We offer over 80 'UpSkill' courses in business, childcare, fashion, engineering, health care, social care, beauty, hospitality and many more.
Ranging from just a couple of days to a year as part-time, evening or distance learning, they are designed to help learners gain a new qualification, improve job prospects or find an exciting hobby.