Occupational therapy assistants attend study day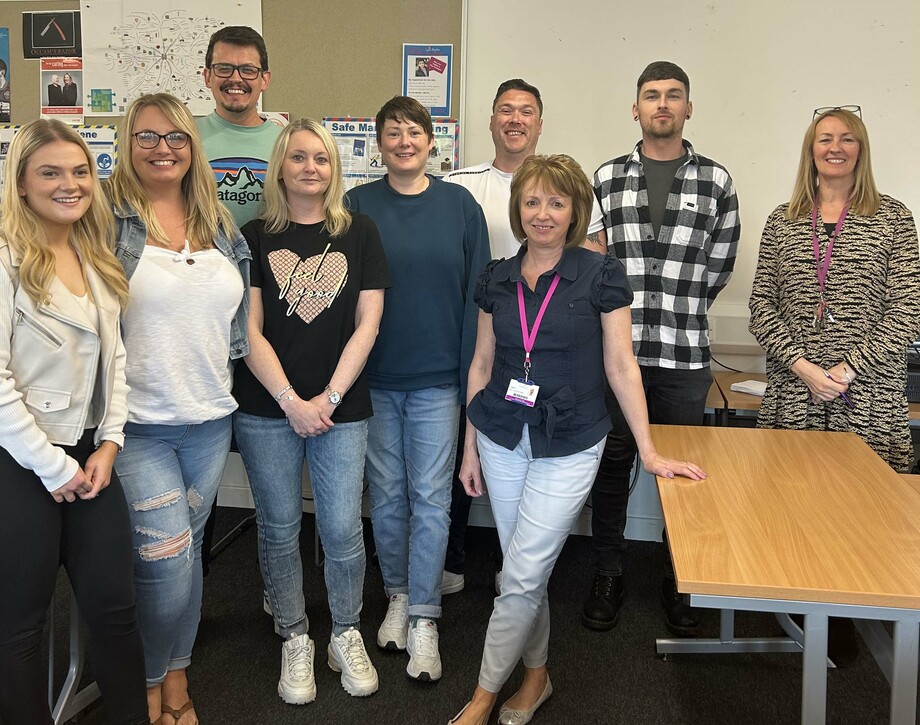 Greater Glasgow and Clyde NHS Occupational Therapy Assistants recently enjoyed a study day at our Langside Campus. This HNC Occupational Therapy Support course was tailored to meet the needs of the sector following Covid to allow for day release distance learning online, along with the occasional study day in college.
Jacqui who has worked for 10 years as a Community Occupational Therapy assistant said "Getting together in person is great and helps us to study and build connections, great fun as well". Lorraine has worked for 23 years and currently in Gastroenterology said "This is the first time I have studied at this level and I am enjoying looking behind the 'diagnosis' to understand different factors that impact an individuals whole life".
Lecturer Linda McGovern who is an Occupational Therapist and worked for 35 years before coming into teaching six years ago said, "It is an absolute pleasure to work with these dedicated NHS colleagues. This course is crucial for developing and training future allied health professionals and many of our HNC Occupational Therapy Support students go on to study at university and to work in health, social care and education support for many years."
For more information on this course contact Shirley McCuish, Curriculum Manager smccuish@glasgowclyde.ac.uk