Construction students old Victoria Infirmary site visit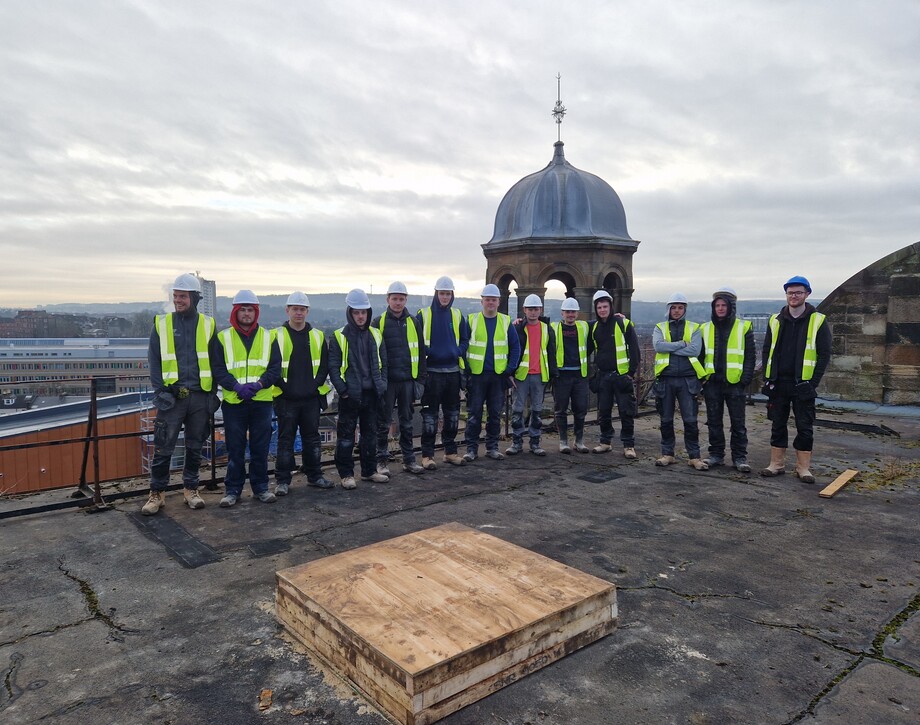 We are delighted to work with a range of employers which help enhance our students' experience at college and which provide them with a wealth of opportunities. Cruden Building are one of our partners and we work with them in a range of different ways. Our cohort of construction students, which includes Modern Apprentices, benefit from on-campus career talks from Cruden Building staff, site visits – which also provide an understanding of the different roles in construction. Cruden Building also offer our students work placements, which, for some, can lead to the possibility of being taken on as an apprentice.
One recent additional benefit came when 2nd year construction apprentices were recently able to join the site team at the old Victoria Infirmary, which is currently being redeveloped into over 400 homes. The apprentices were given a full site induction and tour before being allocated an enclosed fit-out space on the site which enabled them to complete their kitchen fitting module, including fitting kitchen units, worktops and finishings, under site conditions. This was a rare opportunity for the apprentices to be part of a major construction project in full operation.
Gordon Dryden, Curriculum Manager: Construction at Glasgow Clyde College comments, "It's really satisfying to see the College involved in such a productive partnership and the benefits and opportunities that it brings to our students and staff."
Find our more about construction courses starting in August 2023