The Space at Anniesland
Campus
Anniesland Campus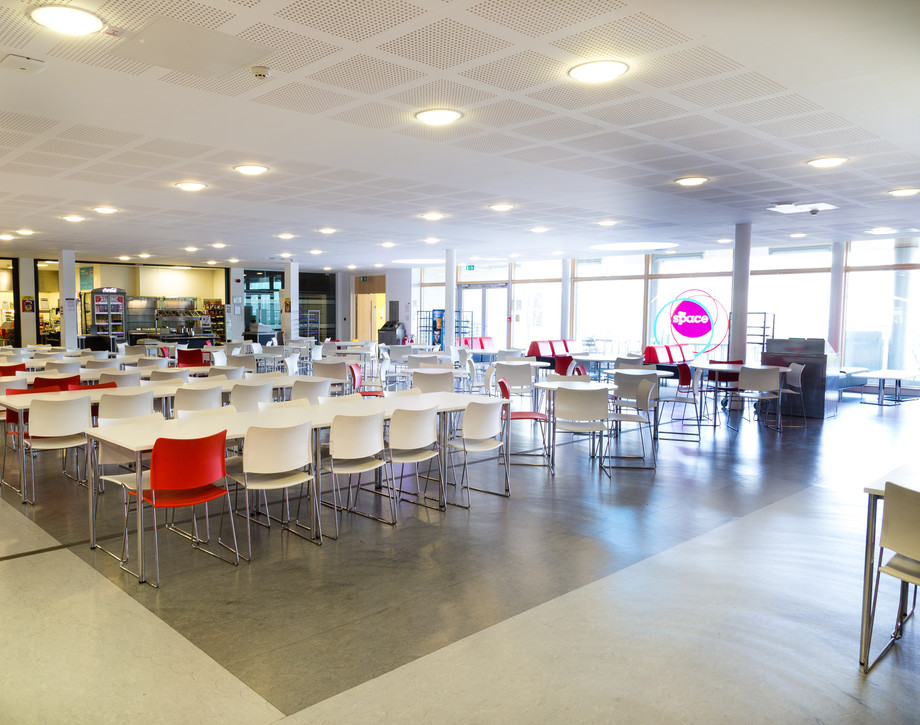 The Space, is the Anniesland campus student refectory.
You can dine from a range of tasty snacks and meals, including freshly homemade soup everyday, fruit and granola pots as well as gluten-free, vegetarian, vegan and Halal options.
For those in a rush, "Grab-and-Go" items are available. If you suffer from a food allergy or have a specific dietary requirement, the catering team will be delighted to help accommodate you - don't be shy - simply let them know and they will make sure that there is an option suitable for you.
The canteen is fully accessible and tables can accommodate wheelchair users. Across the year, the Space will host a number of themed days - such as traditional food on St Patrick's Day, or Burns Night.
If you are taking part in an evening class at our Anniesland Campus, you can access an evening service at the Space, through our Costa Coffee bar.
The canteen is dedicated to providing you with a range of healthy dining options and currently holds the Healthy Living Award status. As part of upholding the award, 50% of the menu or more on offer at the Space is rated as "healthy" either through ingredients or the cooking process - such as grilling instead frying.
In February 2017, each of Glasgow Clyde College's refectories were awarded Fair Trade status.
Chip and pin facilities are available at The Space.
Your Opinion
We value your feedback on every aspect of the College, including catering services. As a result, we provide a number of forums to help improve the refectory, including:
Frequent customer feedback surveys
Focus groups with the Student Association
Catering teams undertaking user journeys to ensure the canteen is easy to find.
If you would like to provide feedback on the Space at Anniesland, please contact jclark@glasgowclyde.ac.uk