The Refectory at Cardonald
Campus
Cardonald Campus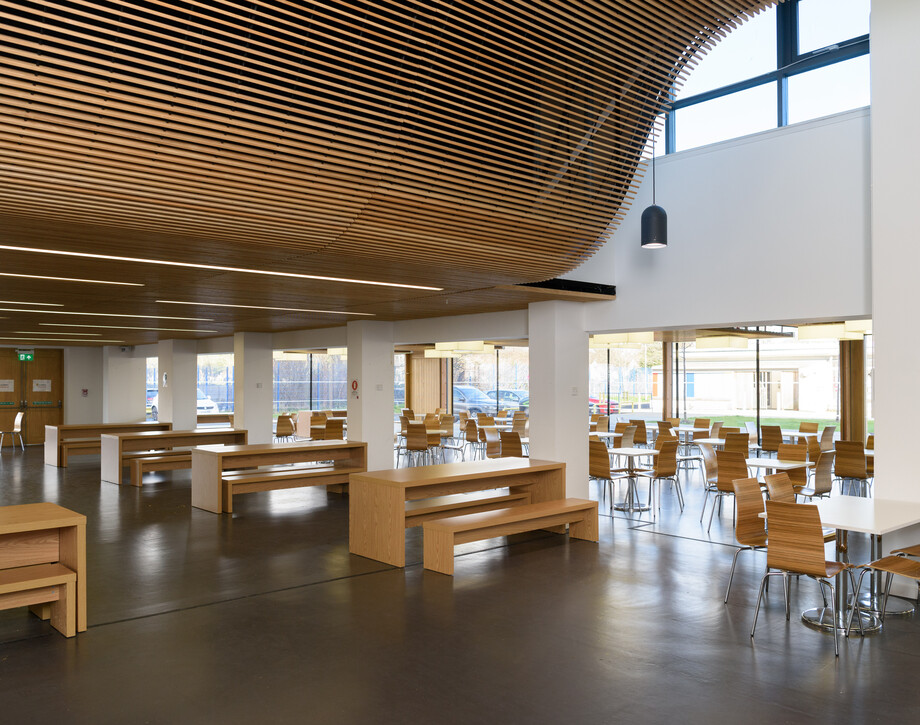 The Refectory is the Cardonald campus student canteen.
Students can enjoy choosing from a range of healthy meals and snacks, including gluten-free, vegetarian, vegan and Halal options.
The canteen is accessibility friendly and tables are suitable for wheelchair users.
The Refectory has achieved the Healthy Living Award, and as a result at least 50% of the menu is considered "healthy." This means the ingredients or preparation and cooking methods are considered to be healthier - such as grilling food over frying.
You can enjoy a wide variety of hot and cold food from the Refectory, including daily home-made soups, fruit and granola pots, as well as "Grab-and-Go" options for those on the move. The deli bar also offers a wide range of salad options, baked potatoes and pasta dishes.
If you have specific dietary needs or suffer from a food allergy or intolerance, our friendly catering staff are more than happy to help - just let them know and they will ensure that there are plenty options available to you.
In addition to upholding the Healthy Living Award, Glasgow Clyde College was awarded Fair Trade status in January, 2017.
Throughout the year, you can enjoy a number of seasonal or themed menus - such as on St Andrew's Day or at the Festive period.
In addition to the Refectory, you can enjoy our Italian Aroma coffee bar on the first floor of the Cardonald campus, as well as a smaller cafe on the ground floor, with evening service available for those attending classes at night.
Chip and pin facilities are available at the Refectory, as well as at the cafe and shop within Cardonald campus.
Your Opinion
We are constantly looking to improve student facilities, including catering at our Cardonald campus. As a student, you can feedback on the Refectory and other services through:
Regular customer surveys
Student Association focus groups
Our catering teams frequently evaluate the catering services on site, and undertake user journeys to ensure accessibility is maintained to a high standard. If you would like to provide feedback on the Refectory or other catering services at our Cardonald campus, please contact jclark@glasgowclyde.ac.uk