Theatre
Campus
Langside Campus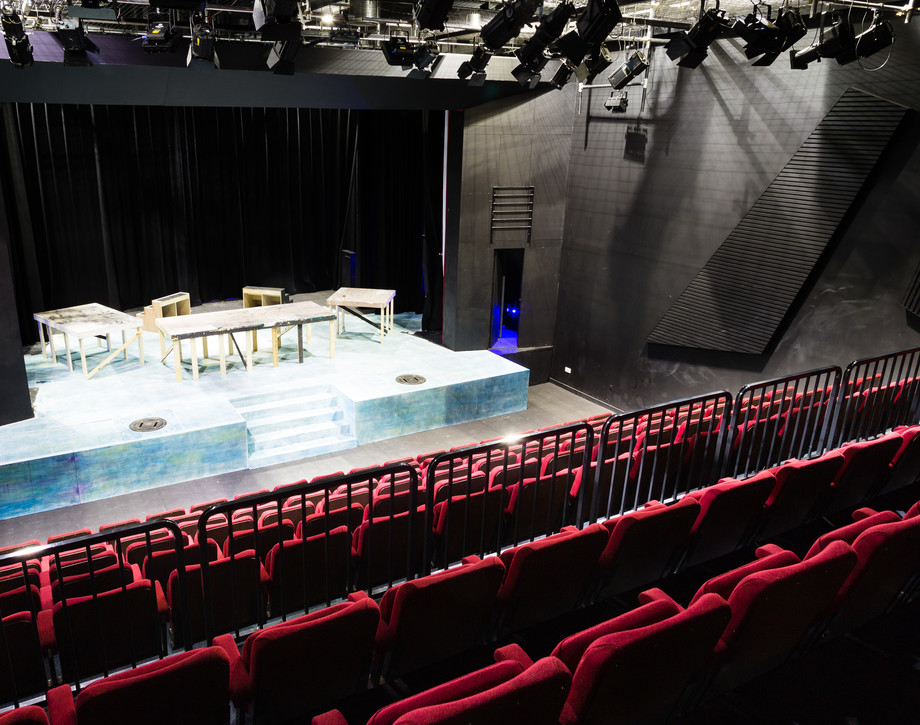 The 1568 Theatre, named after the year of the Battle of Langside, is an intimate, contemporary theatre that would lend a gritty authenticity to any modern play, dance or music production.
The theatre is adjoined by a bar, lounge and additional breakout rooms. It also features additional changing rooms and a large foyer area.
The auditorium's almost industrial feel is in stark contrast to the rest of the campus, removing your audience from their surroundings and putting the focus on your production.
Capacity: 148
Full Day Rate: £1,400
Half Day/Evening Rate: £800
Day Delegate Rate: £29 (minimum 85 people)
Make an enquiry