Industrial Action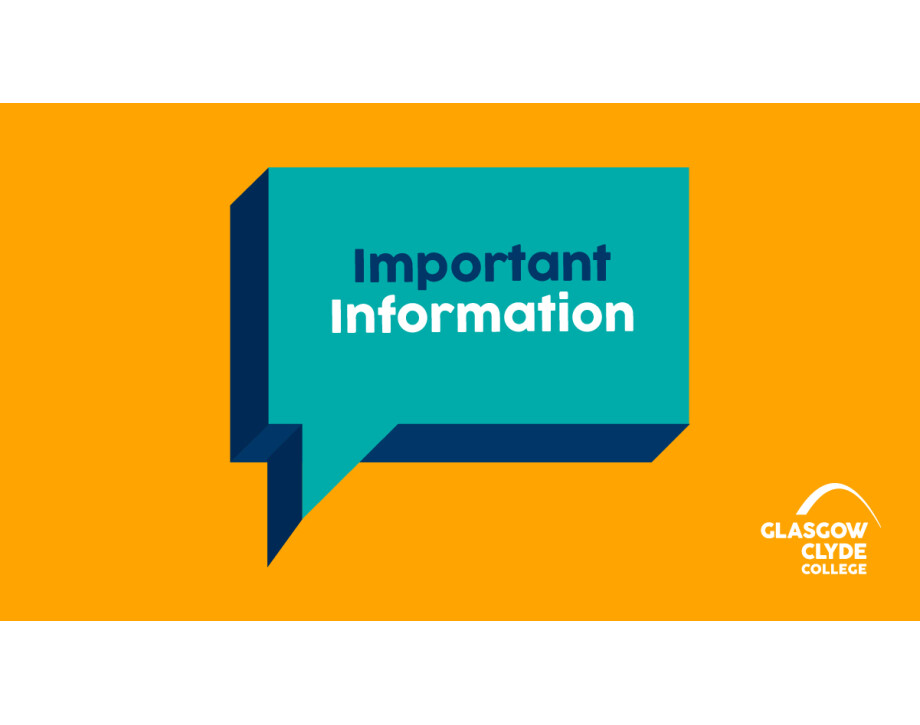 Important Information for students studying in session 2022-23
Updated 22 August 2023
Industrial action is presently taking place nationally across Scotland's colleges. This means that some teaching staff are not entering results into college systems to be sent to the relevant awarding body (eg SQA, City & Guilds). This situation currently affects all colleges in Scotland, and is outwith the control of Glasgow Clyde College to resolve locally. It is a national dispute between the College Employers and the EIS teaching union, which we hope will be resolved as soon as possible.
We realise that this may cause anxiety and hope that the following information will reassure you.
What does this mean for me?
If you were a student in session 2022-23, this may mean that your results are delayed in getting to the relevant awarding body.
This however doesn't mean that you haven't completed your course or passed your assessments. Most lecturers have been happy to inform you of your results.
All of your assessments or course work has been marked and the results are ready to be entered as soon as this industrial dispute ends.
For those undertaking SQA Highers or National 5s, the scheduled certification date remains Tuesday 8 August and, as these qualifications are externally marked, these certificates should arrive as normal.
What will the college do to help during this period?
While the dispute continues, the College will liaise with universities and employers to keep them informed of the situation and implement any interim arrangements. Some universities (GCU, UWS and University of Glasgow) have already indicated that they will accept college applicants with conditional offers wherever possible. The College may also issue Completion Certificates if required.
Once the dispute is resolved, the college will prioritise those students hoping to progress to further study or jobs, and communicate with universities and employers to confirm results.
The college will honour all conditional offers made to students progressing internally to further study at Glasgow Clyde College, should the dispute continue.
Please contact your Curriculum Manager if you have any specific questions or concerns.
Please check the college website and social media for updates.