Industrial Action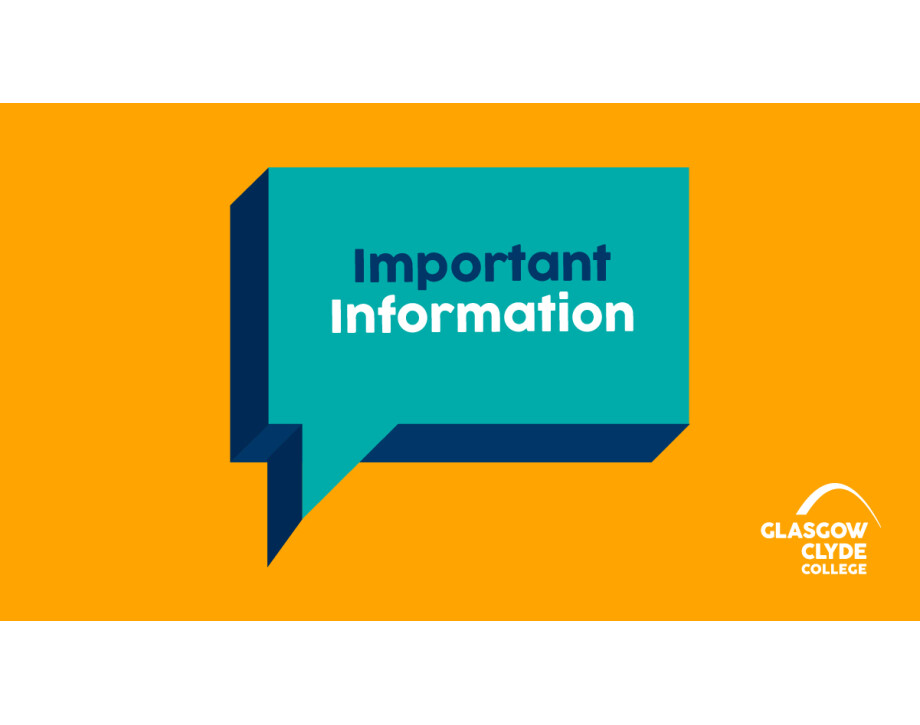 Please read this letter from the Principal regarding EIS-FELA Industrial Action.
Dear Student,
I regret to inform you that the lecturers trade union EIS-FELA have today started national industrial action to secure an improved pay rise. It is important to note that this is a national dispute between the trade union and college sector employers and it cannot be resolved by Glasgow Clyde College local negotiations.
EIS-FELA are seeking a pay rise of £5,000 for all college lecturers and this would result in an increase of more than 14% for those lecturers on the start of the pay scale. Due to a budget settlement from the Scottish Government that includes no increase in college funding, the national offer made on behalf of colleges is currently 3.5%. If colleges throughout Scotland were to give all members of staff (lecturing and non-lecturing) the £5,000 increase they request, it would cost an extra £72.5m per year without any additional funding to pay for it.
EIS-FELA have announced that as from 2 May 2023 their members have been asked to participate in a programme of continuous industrial action short of a strike and this will take the following forms:
'Working to rule' - where union members perform their duties strictly to the letter of their contract i.e. refusing to take on any additional duties or attending voluntary or extra-curricular meetings or events;
A resulting boycott - involving union members withholding students' results.
The union has informed us that this industrial action will continue until 14th September 2023, though it will end earlier if a pay rise is agreed.
The impact of this industrial action will be different depending on the course which you are studying and whether your lecturer is participating in this action. For those students studying courses which are assessed only by external examination (such as Highers) the resulting boycott may not impact and those exams will run and be resulted as normal. However, for those courses where assessment is based on continuous assessment (such as NCs or HNCs) the boycott may lead to a delay in you receiving official confirmation of attainment of your qualification/s.
I am sure you will join me in hoping that this industrial action will soon be ended and the normal resulting processes reinstated.
Jon Vincent
Principal and Chief Executive