Totum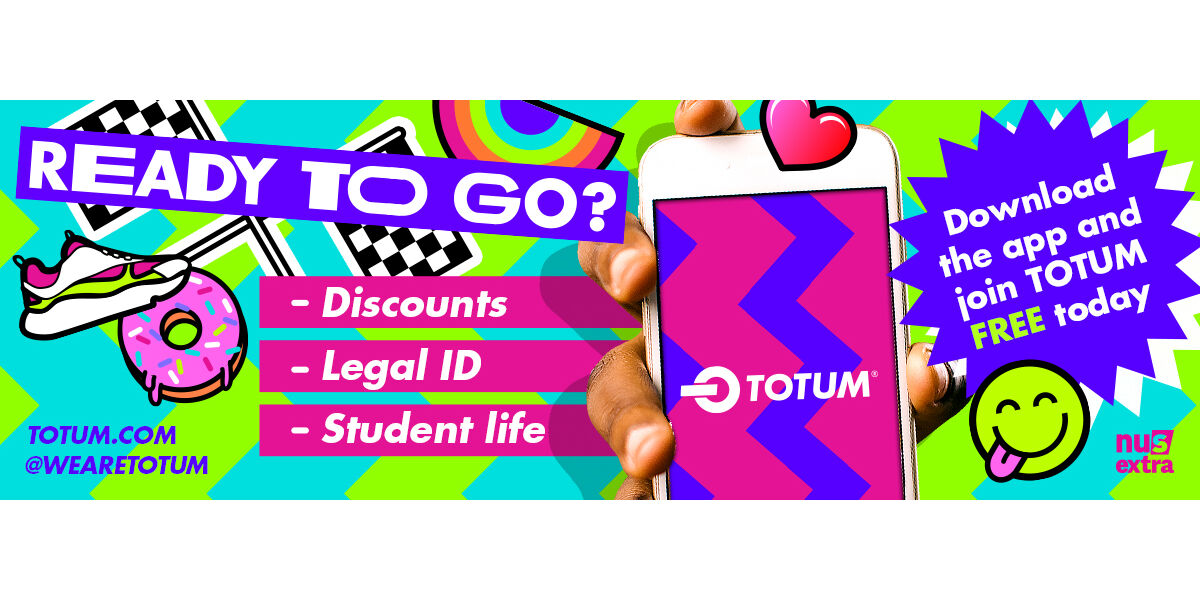 Totum is the #1 Student discount card and app giving you access to huge offers on food, essentials, tech, travel and home delivery. As well as, fashion, beauty and a whole lot more. In-store and online, Totum puts all the best student coupons, vouchers and discounts right where you want them – in your pocket. Totum have a variety of offers for students to sign up for to suit different needs.Watch this short video for instructions on how to sign up via the Totum app:
You can download the app by searching 'Totum' on your devices app store.

Students can also sign up to the website here which will give you access to purchase Totum cards as well as providing access to the Totum digital features. Check out the latest offers from Totum here and see all the offers that you could profit from, do not delay and sign up now to start benefiting.
You can follow Totum on social media to stay up to date:
Twitter: WeAreTotum Instagram: WeAreTotum Facebook: WeAreTotum