Jordan Clark Art - Glasgow Exhibition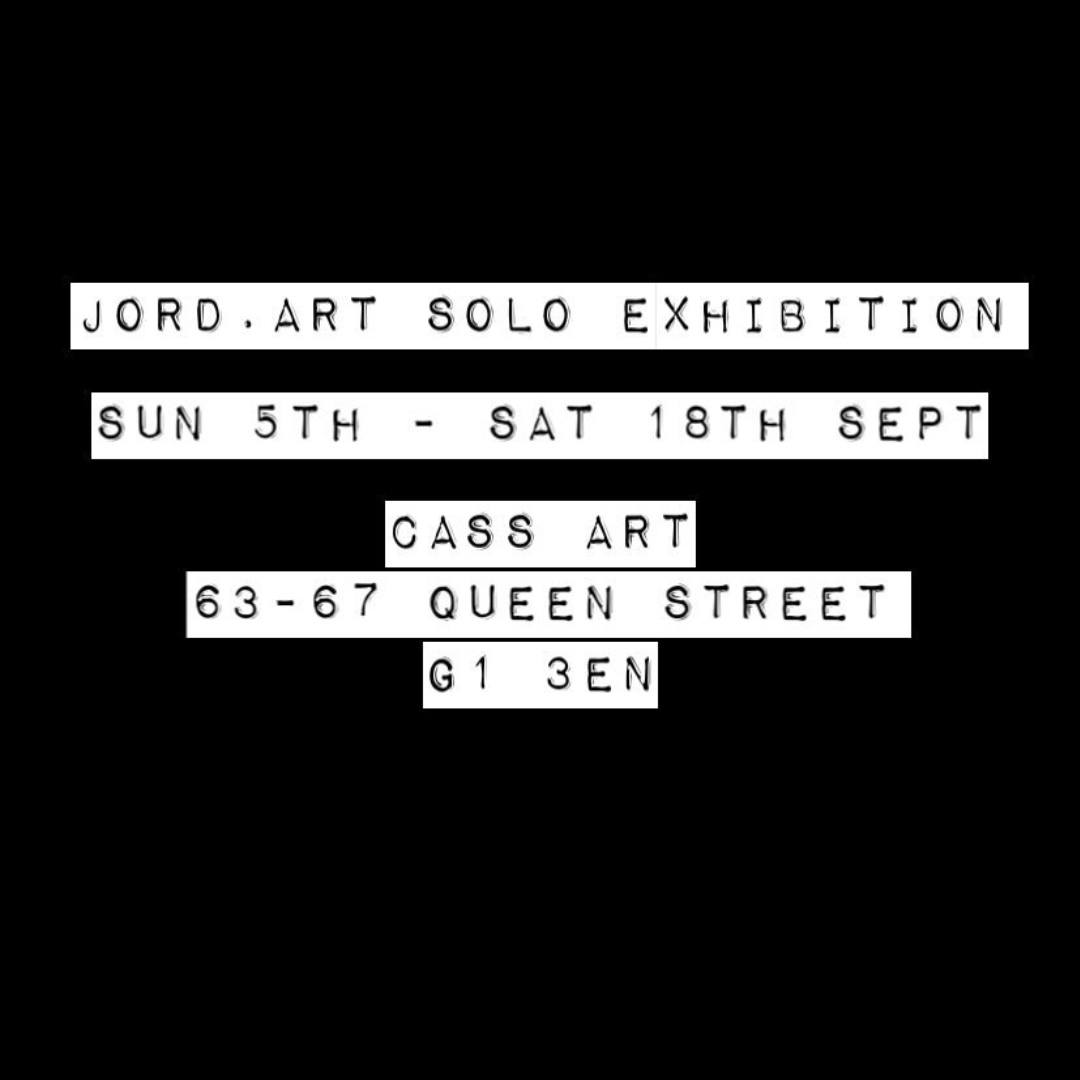 Jordan Clark is a Glasgow based artist who creates incredible pieces of art as well as one-off commissions for customers. Jordan has also carried out work for clients such as Box Fresh Glasgow.
This September is the first ever exhibition from the self-taught artist (Jord-art), and all students of Glasgow Clyde College are welcome to attend. The event will feature brand new works ranging from abstract pieces to pop and street inspired pieces. You will also have the chance to purchase prints at discounted rates on set dates, this information will be posted on Jordan's social media.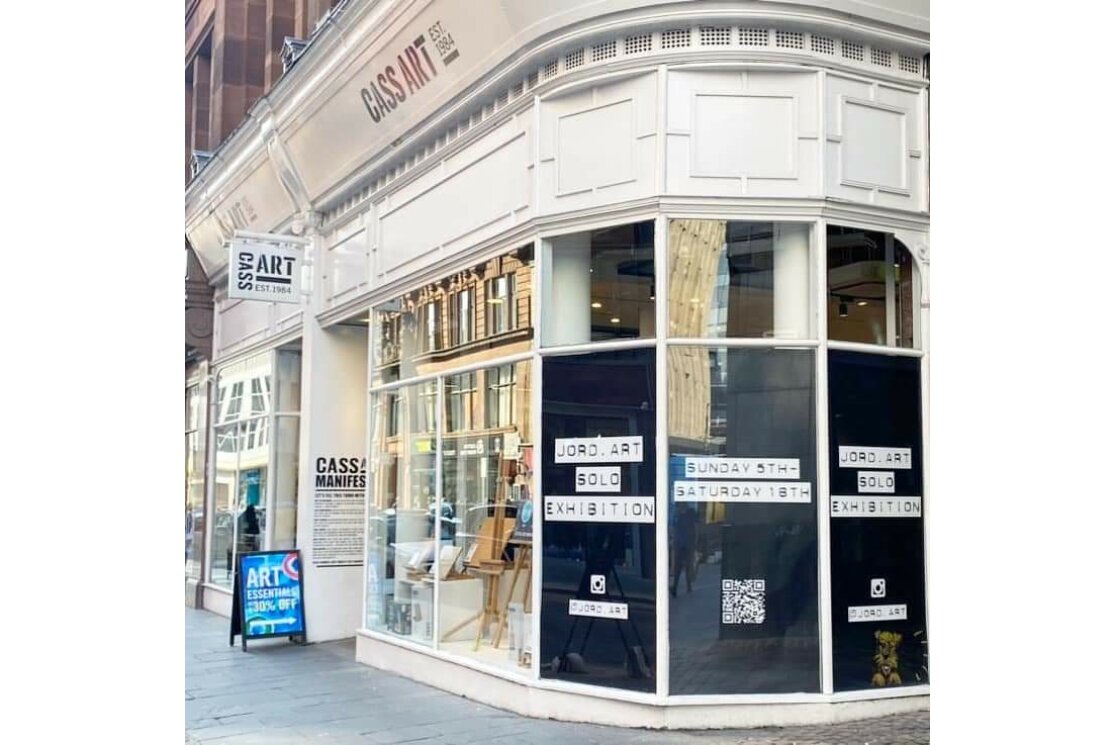 The exhibition will take place at: CASS ART, 63-67 Queen Street, G1 3EN
Open from Sunday 5 September and runs every day until Saturday 18 September.
The exhibition can be viewed during the opening times of CASS ART: 10am-6pm (MON-THURS), 10am-7pm (SAT) and 11am-6pm (SUN). This is FREE and open to all to pop along.
Check out this one-off piece of artwork made by Jordan, which includes a recreation of the GCCSA logo added onto one of Jordan's iconic Glasgow pieces, we love it and think you will too: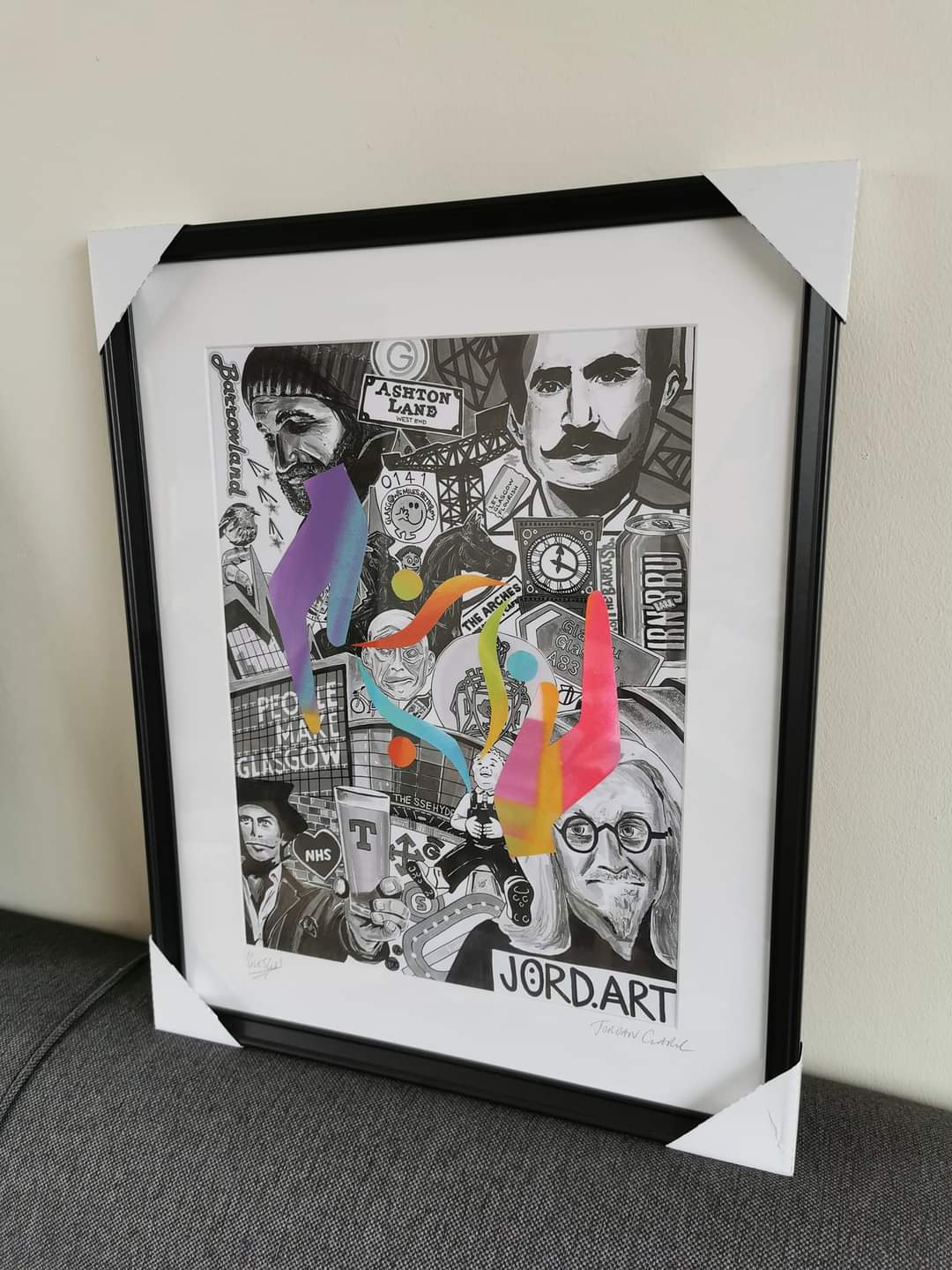 Here are some examples of Jordan's other work: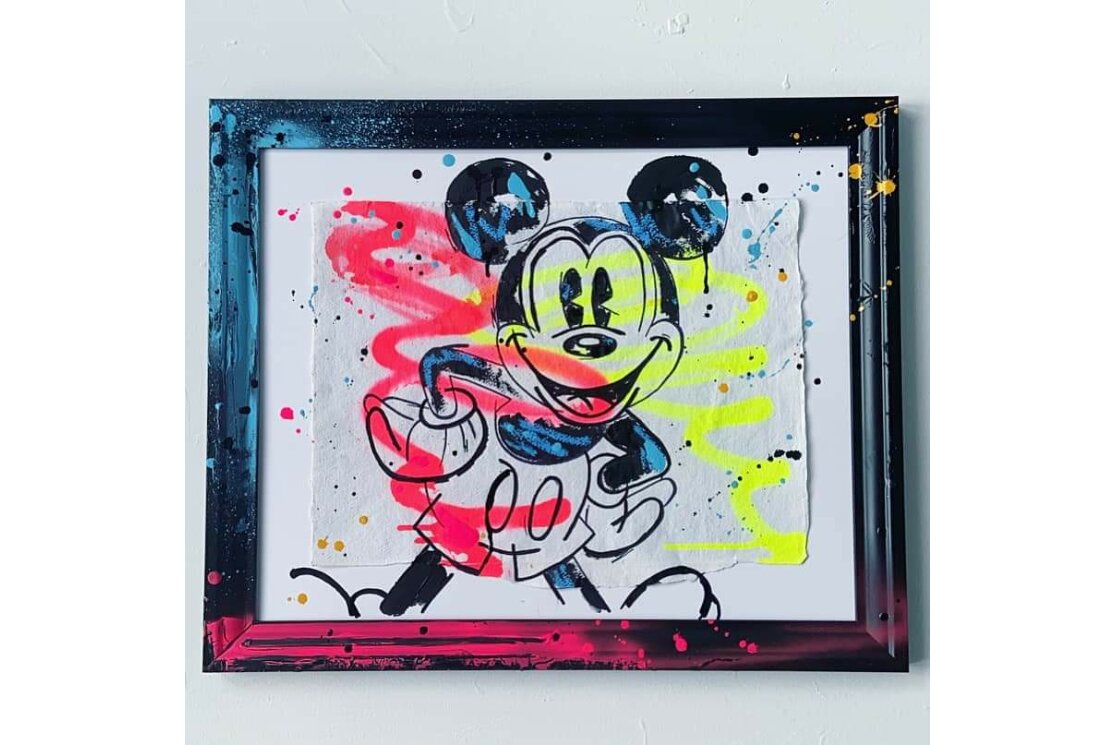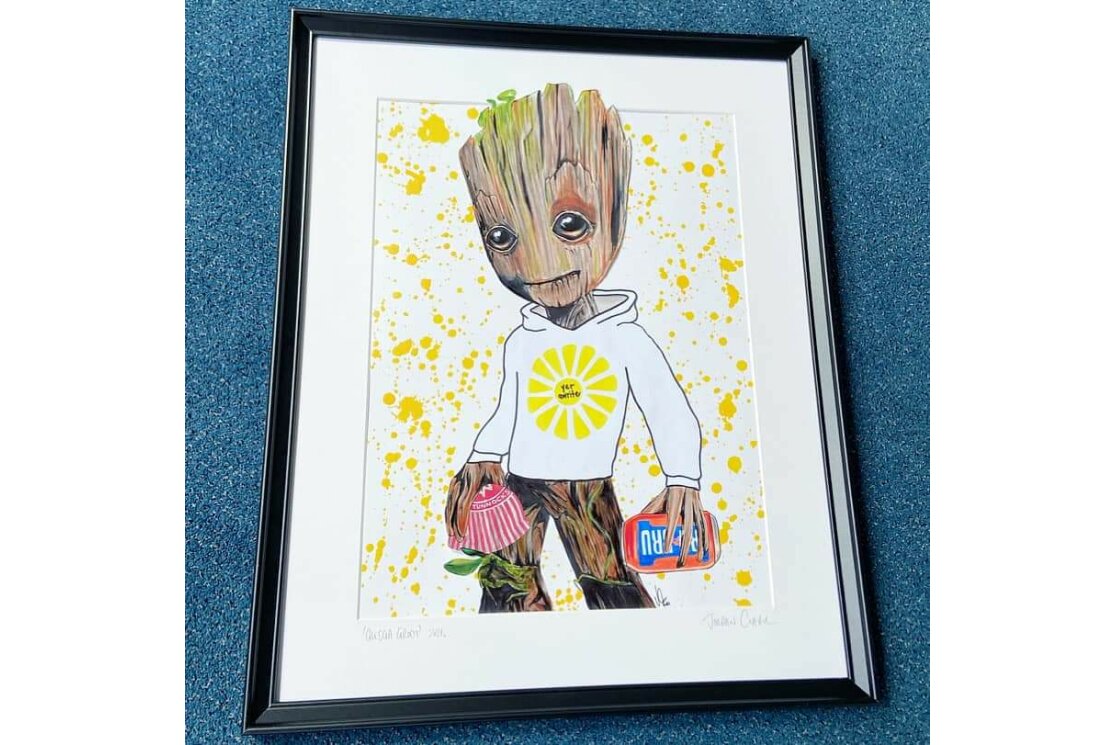 You can also check out Jordan's work, purchase prints and order commissions via his social media:
Instagram: jord.art Facebook: jordanclarkartwork