First Bus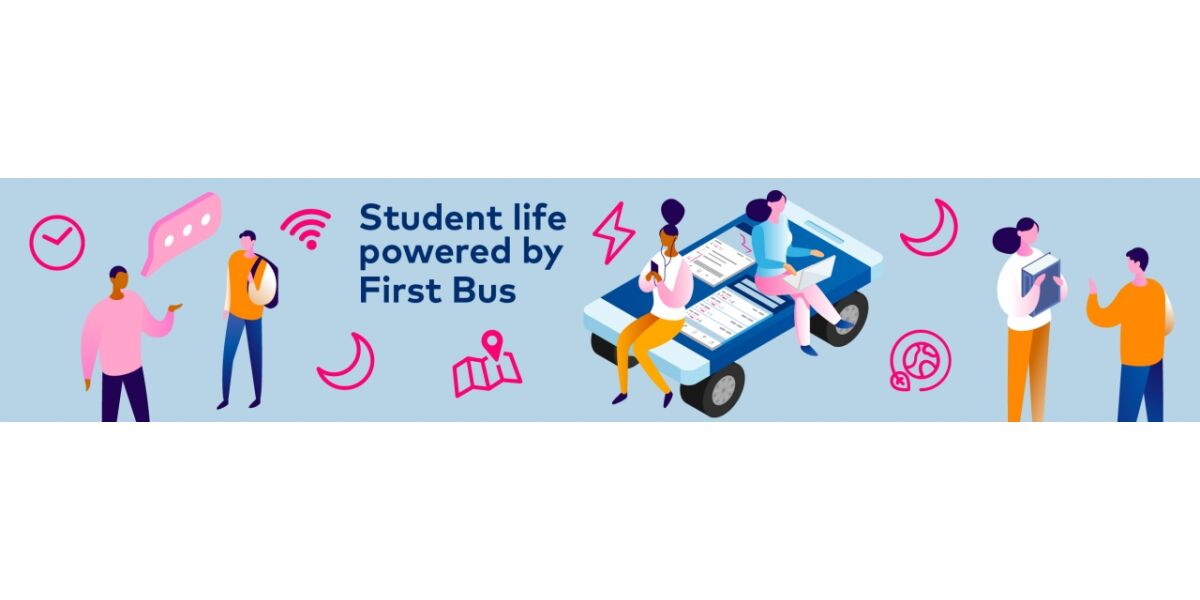 First Bus Greater Glasgow would like to re-assure all customers making journeys to be able to get where they need to safely, that they have been working closely with customers and staff to introduce measures to ensure everyone's safety whilst using their services.
You can see what they offer students here: Buy Student Bus Tickets Online | First Bus
They have innovated with an award-winning First Bus App, which allows passengers to plan ahead for their journey, predict when the bus will be quietest to travel on, track their bus to the bus stop and even buy their tickets in advance for contact free entry to the bus.
App on Google Play Click Here App on Apple App Store
Helping you get around Glasgow as easily as possible. From online tickets to timetables and route maps, First Bus have a vast amount of resources to help you get around as easily as possible. First Bus operate a number of bus services running regularly throughout Glasgow and the surrounding area, meaning there is always a bus ready to take you where you need to go.
First bus are also on Instagram, Twitter and Facebook. Give them a follow:

Instagram: firstbus_uk
Twitter: firstbusuk
Facebook: firstbusuk