Cross Check Clothing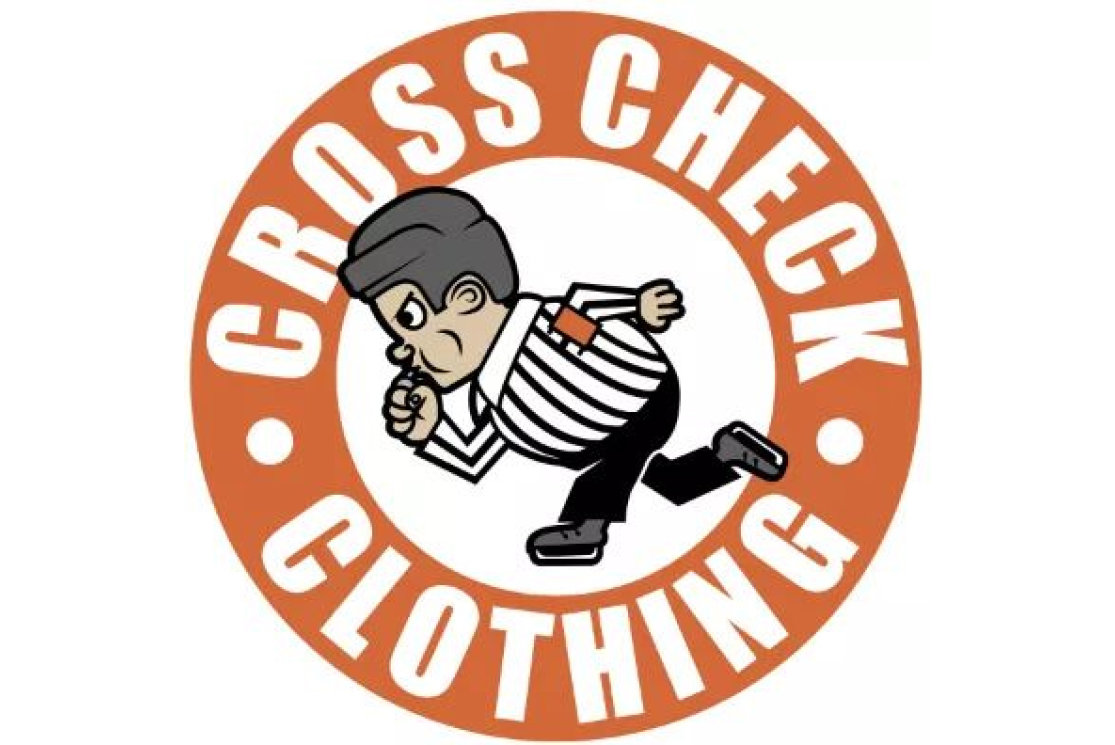 Cross Check Clothing is a hockey inspired clothing brand, created in 2012 by Josh and Pete. The aim from day one was to "bring fresh apparel products to the hockey loving world." It all began with a logo and a few basic t-shirts on their dining room table. A few years on, the guys are blessed to run an office and workshop based in Rotherham, South Yorks, alongside an awesome team of friends who pitch in to help keep the ship moving in the right direction as well as eating pizza, drinking Irn-Bru and generally talking all things hockey. If you or someone in your life is a hockey fan, or you are looking to try out a new brand or find a different gift, then Cross Check Clothing is worth a look.
GCCSA partnered up with Crosscheck last year and they are now the provider of our Teamwear.
We have linked up with Crosscheck Clothing to bring Glasgow Clyde College students an opportunity to WIN A FRESHERS STARTER PACK which includes a jacket, hoody, t-shirt, beanie hat, cap, sunglasses and a rucksack all from team Crosscheck. This is a HUGE prize. We have three chances for you to WIN, as we will be giving away a Small, Medium and Large set of merchandise.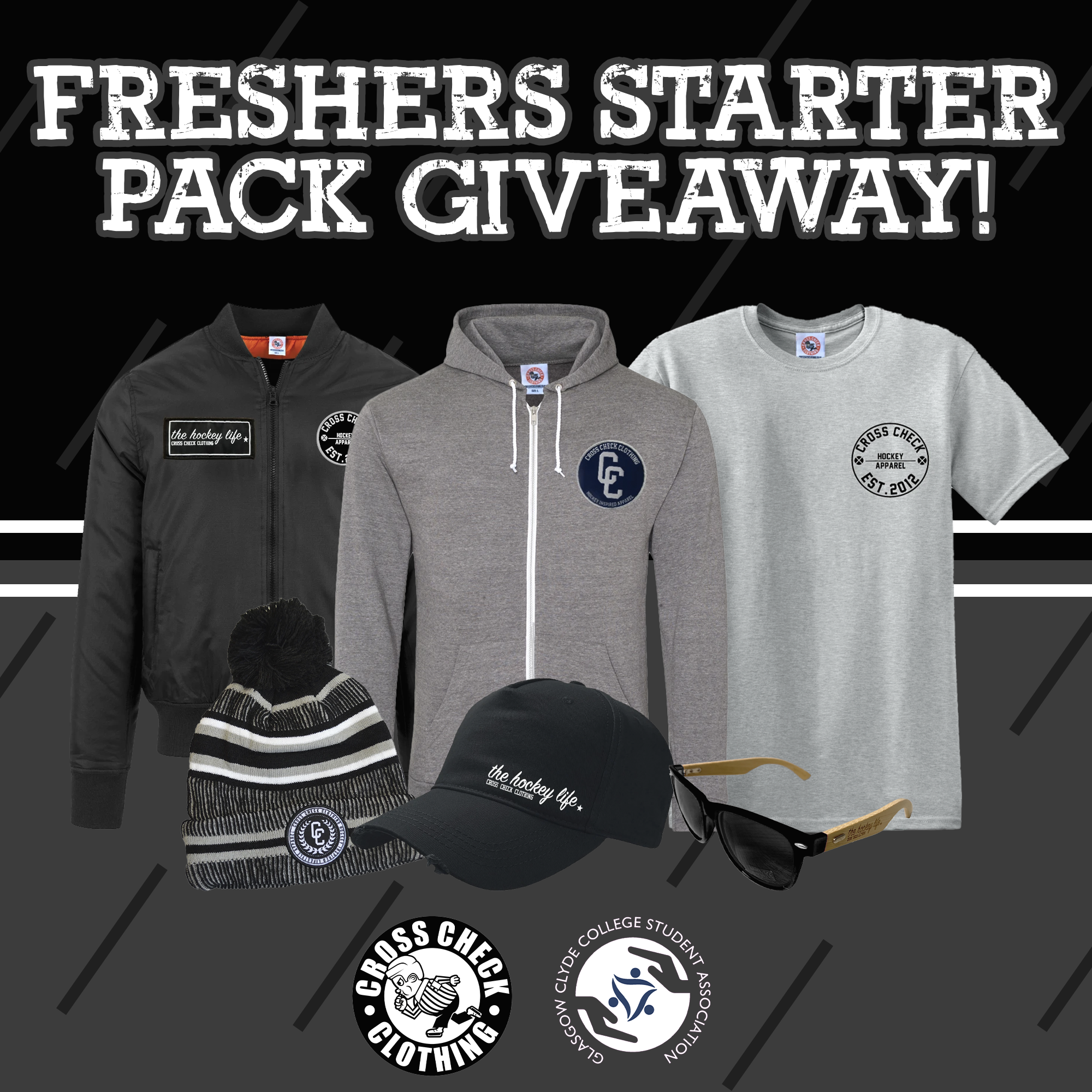 For your chance to WIN, all you need to do is email GCCSA@glasgowclyde.ac.uk with the words 'CROSSCHECK GIVEAWAY' with the size of clothing you would prefer and you will be entered into the competition (see T's and C's). We will also share a social media post, so follow GCCSA and Crosscheck Clothing, and keep an eye out for the social media post, to give yourself even more chance of WINNING a FRESHERS STARTER PACK!

You can access the Cross Check Clothing website here: Cross Check Clothing

Whilst Cross Check originally started in the UK Ice Hockey market, they believe that their products have now transcended that and that they are able to offer a mainstream market a fashionable product without it being too hockey oriented, but still with the Team Cross Check twist.

Follow Cross Check on social media to stay up to date:

Instagram: crosscheckclothing
Twitter: crosscheckclothing
Facebook: crosscheckclothing