Freshers' Online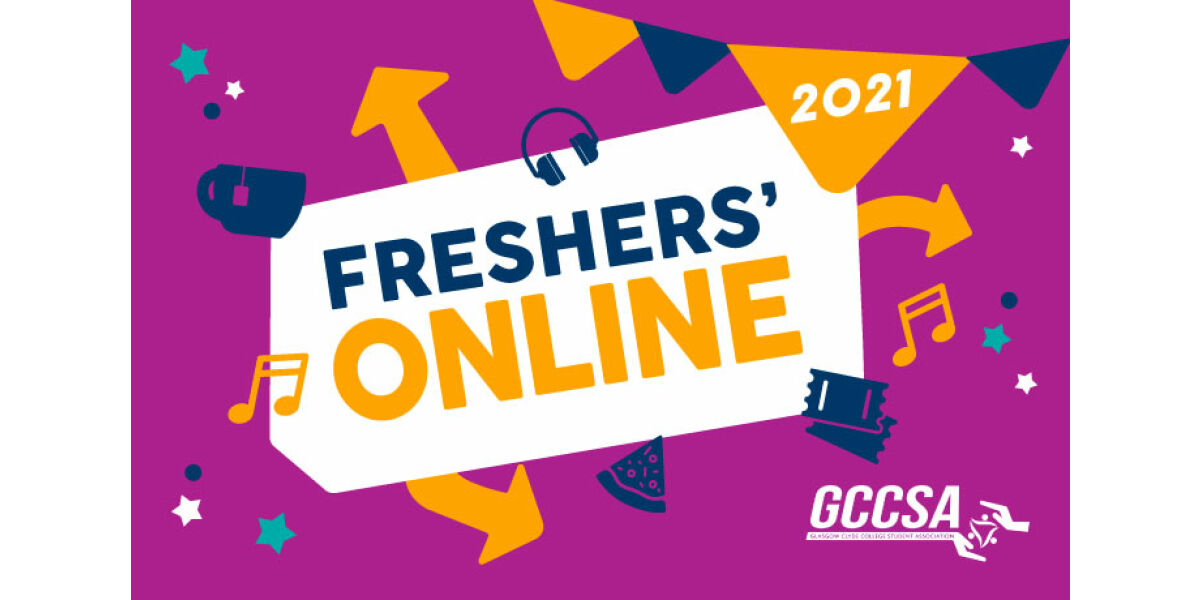 A message from GCCSA
Welcome to the Student Association Online Freshers' page for 2021. A lot of students are back on campus but due to the current circumstances we decided to have most activity online this year.
We want to provide you all with access to information, resources and key contacts from both within and out with the college that may be useful for you during your time at college, as well as having a bit of fun and introducing you to our team. Please take some time to flick though this area and keep an eye on our social channels, as there will be several exciting opportunities to WIN some BIG prizes!
Twitter: @OfficialGCCSA
Instagram: glasgowclydeSA
Facebook: clydestudentassociation
Our social media channels will also be useful for you keeping up to date with all things GCCSA throughout the year, so make sure that you pop over and give us a follow or a like.
You can also get in touch with us at GCCSA@glasgowclyde.ac.uk if you have any questions.
Take Care,
GCCSA Team
BSL welcome
Watch this film to find out more about GCCSA
Freshers' Charity Partner - Beatson Cancer Charity
This year GCCSA selected Beatson Cancer Charity as our headline charity partner for Online Freshers' 2021.
As a team we are keen to ensure that we use our Freshers' to also raise awareness around a wonderful charity that provides amazing support. Find out more about how you can support Beatson Cancer Charity whether that be through fundraising, volunteering or just spreading the word.
If you or your class would like to do an event with the funds going to Beatson Cancer Charity, let us know at GCCSA@galsgowclyde.ac.uk and we can connect you with the team and help promote it!


Find out more about Freshers'
Take at look at the College's Student Support Services