Glasgow Virtual Fresher's Fest 2020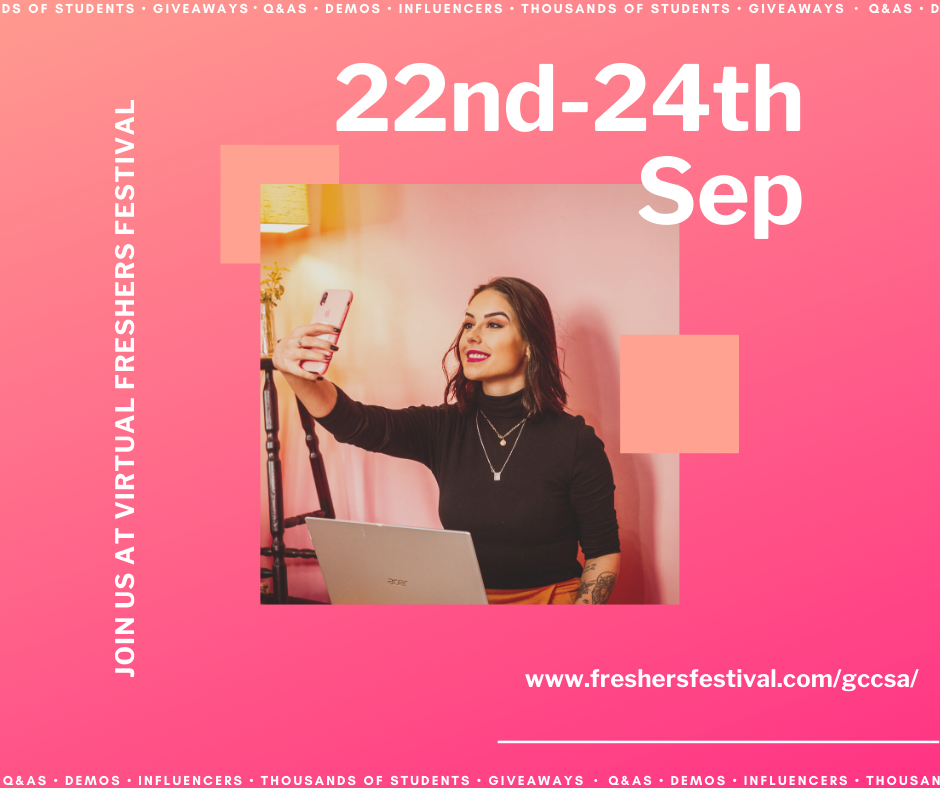 We have collaborated with the Fresher's Festival group to bring access to their Fresher's Fest online for all Glasgow Clyde College students, you can find out more about this below.

It has been a strange year, especially for students. From jeopardised results to online lectures and cancelled events, COVID has really taken its toll on young people across the UK. Connecting with each other is more important than ever, which is why Fresher's Fest want to bring you an amazing event that you can access from the comfort of your own home and GCCSA have linked in with this to make sure that our students can get involved and still have access to some great content online.
Virtual Fresher's Festival is jam-packed with content to lift your spirits and make you feel a part of an incredible community. Join live Q & As with your favourite brands, organisations, recruiters and influencers, get freebies and discounts, find out how to make delicious dinners from your top restaurants and discover what employers across the country are looking for and SO much more.
They will be bringing their LIVE events to Glasgow again as soon as it is safe to do so.
Find out more about Glasgow Virtual Fresher's Fest 2020
Glasgow Clyde College students can register for the event FREE here; https://freshersfestival.com/gccsa/

This event is FREE to be involved in but you must register using the above link to make sure that you have access to all the content, this event will run from 22nd until 24th September!

Follow Fresher's Fest on social media to stay up to date:
Twitter: @freshersfest
Instagram: freshersfestival
Facebook: freshersfestivaluk