GCCSA 'Focuses On' Campaign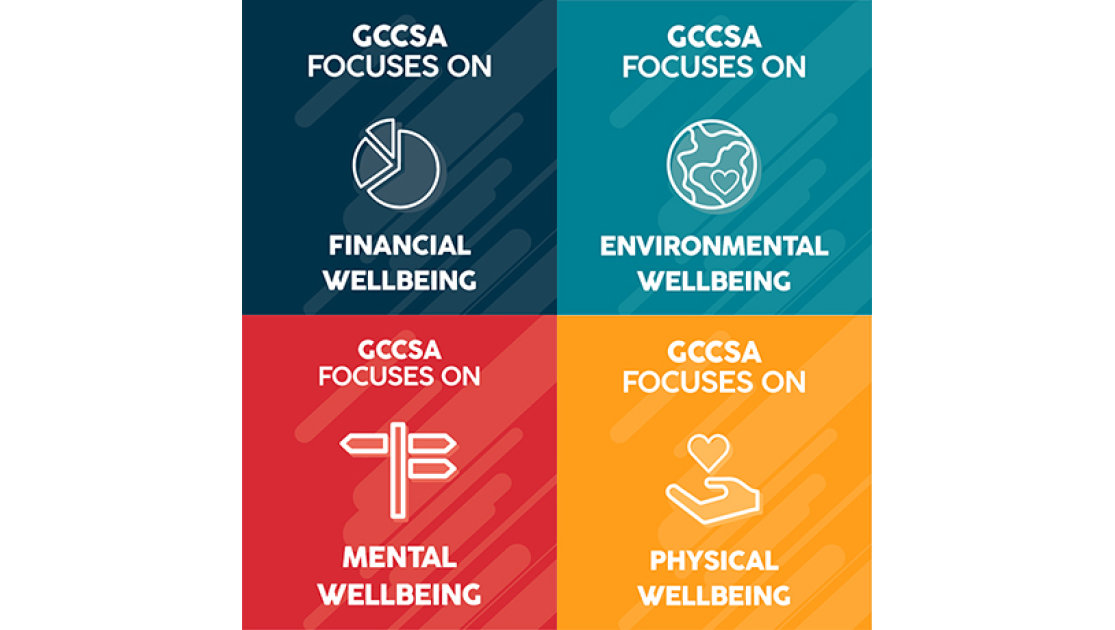 At GCCSA we now annually run our GCCSA 'Focuses on' campaign. The idea behind this is that all the campaigns and activities that we get involved with have a link to the following areas: Financial, Environmental, Mental and Physical wellbeing. You will see that reflected throughout our Virtual Fresher's event and all future things that we get involved throughout the year.
It is important that we encourage you all as students to look at all areas of your wellbeing during your time at college. The Healthy Body Healthy Mind award is also a way we support this.
Follow us on social media to stay up to date. If you have any ideas, of campaigns, that GCCSA should be getting involved with or anything that we already do that you have an interest in and would like to support us with more then please also get in touch: GCCSA@glasgowclyde.ac.uk