Action on Hearing Loss
One in six of us has some level of hearing loss. That means it is highly likely that someone close to you is affected. Perhaps you are living with hearing loss yourself.
At Action on Hearing Loss they understand how hearing loss can affect everything in life from relationships to education and job prospects. They provide support and care, campaign for equality and fund research to find treatments and cures for those who want them.
Together we are taking action on hearing loss – and you can, too!
How can you get involved?
Learn some BSL and deaf awareness:
Don't be a donut, be deaf aware:
https://www.youtube.com/watch?v=284_HkE94Z4&list=PLeJ0kwUqFJGCKp-nFUzSWWqoWk1IJvLgk
Communication Tips:
https://actiononhearingloss.org.uk/wp-content/uploads/2020/05/Communication-Tips-Card.pdf
Fingerspelling card:
https://actiononhearingloss.org.uk/wp-content/uploads/2020/05/Fingerspelling-Alphabet-Card.pdf
Protect your hearing:
More information on tinnitus can be found on the website: https://actiononhearingloss.org.uk/information-and-support/tinnitus/
Help Action on Hearing Loss by fundraising:
Get sponsored?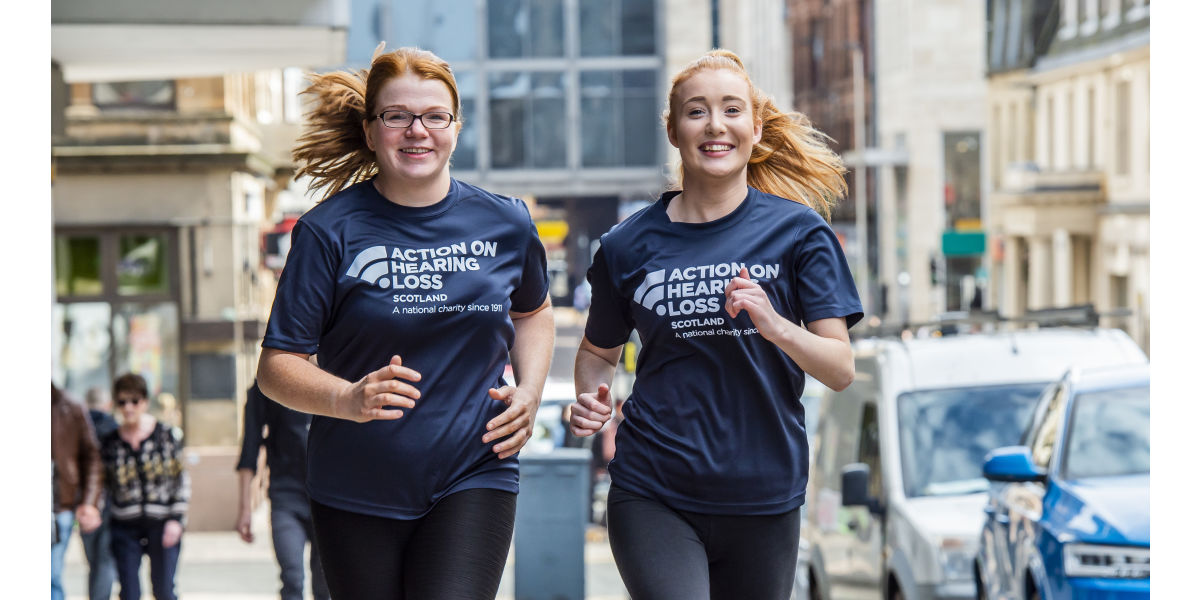 Ask friends and family to sponsor you to run, walk, skip or take on any challenge!
Hold a virtual fundraising event?
Host a zoom quiz or dance party, and get friends to donate to Action on Hearing Loss Scotland!
Contact lois.paton@hearingloss.org.uk for more info!
You can learn more and stay in touch with Action On Hearing Loss through social media:

Twitter: @hearinglossSCO
Instagram: actiononhearinglossscotland
Facebook: actiononhearinglossscotland